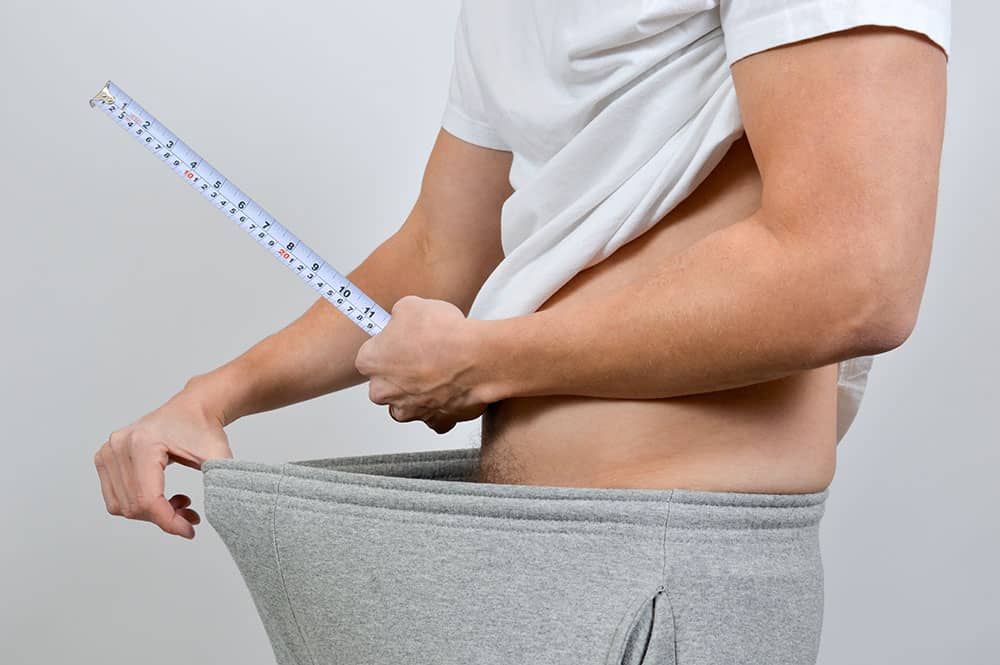 Featuring advanced technology designed to provide the best possible results, Phallosan Forte is an effective penis enlargement product. Before using the product, a man may feel unsatisfied with the size and girth of his penis. After wearing the product for the recommended time, he may feel more confident and better able to please his sexual partner.
Different penis enlargement systems are available. What sets Phallosan apart from the competition?
What Sets Phallosan Forte Apart?
With Phallosan Forte, users can experience results in just a few weeks. Penis extender systems have been around for more than 30 years. The downside to most extenders is that they take advantage of a loop system. Extenders with a loop system encircle the glans. This feature is often painful for the user and results in bruising. It might even block the flow of blood.
The makers of Phallosan developed a vacuum technique based on the same extension methods generally used for skin transplants. The extender stretches the skin, forcing the body to create more cells, which lengthens the penis. What kind of gains can you expect? The majority of users see a significant improvement.
An extender like this increases the length of a penis, but it also increases girth. Wikipedia states that scientific evidence supports traction devices produce enlargement and even feature our device. They mention products like pills and pumps have no scientific claims, and Jelqing can be dangerous. A clinical study conducted by Dr Paolo Gontero, an Associate Professor of Urology at the University of Turin, concludes, "It seems that penile extenders represent the only evidence-based technique of penile elongation".
So what sets Phallosan Forte apart from other penis extender brands? Below are a few points to consider:
Available authentic clinical study – Yes, only one other brand has documented studies.
Possible risk of strangulation – No, all other brands use a silicon loop system that cuts off blood circulation to the head of the penis, which will cause it to become painful and discoloured.
Can be worn at night – Yes, the only penis extender which has this feature. Due to how bulky other penis enlargers are, they will fall off if you move around in your sleep or have nightly erections.
Uses metal rods – No, this represents a biocompatibility risk, and doctors recommend not to be in contact with metal for extended periods.
Nine hours of continuous wear – Yes, due to the vacuum technology Phallosan Forte uses, you barely notice wearing the device. If you try to wear a noose or strap based penis extender for more than four hours, you will most likely cause damage to yourself.
iOS and Android Application – Yes, the only brand to offer this feature. An invaluable tool to assist you with your training, provide reminders and other helpful information on penis enlargement.
Two-year warranty – Yes, all other brands only provide a one year warranty. Our device is made in Germany with durable medical-grade components.
Everything Needed
Men have been using penis stretching techniques for hundreds of years. Before the latest methods were invented, Polynesian males used a device that worked a lot like a finger trap. They would insert their penis into one side of the trap and connect it to something heavy like a rock.
After the makers of Phallosan introduced their product to the penis enlargement market, men interested in gaining length could purchase a comprehensive system.
Phallosan Forte comes with:
Protector caps
Tension clip
Elastic belt
Suction bells and sleeves in small, medium and large sizes
Template for measuring penile size
Travel bag
Those who invest in our extender can also purchase extra spares like additional sleeves if needed.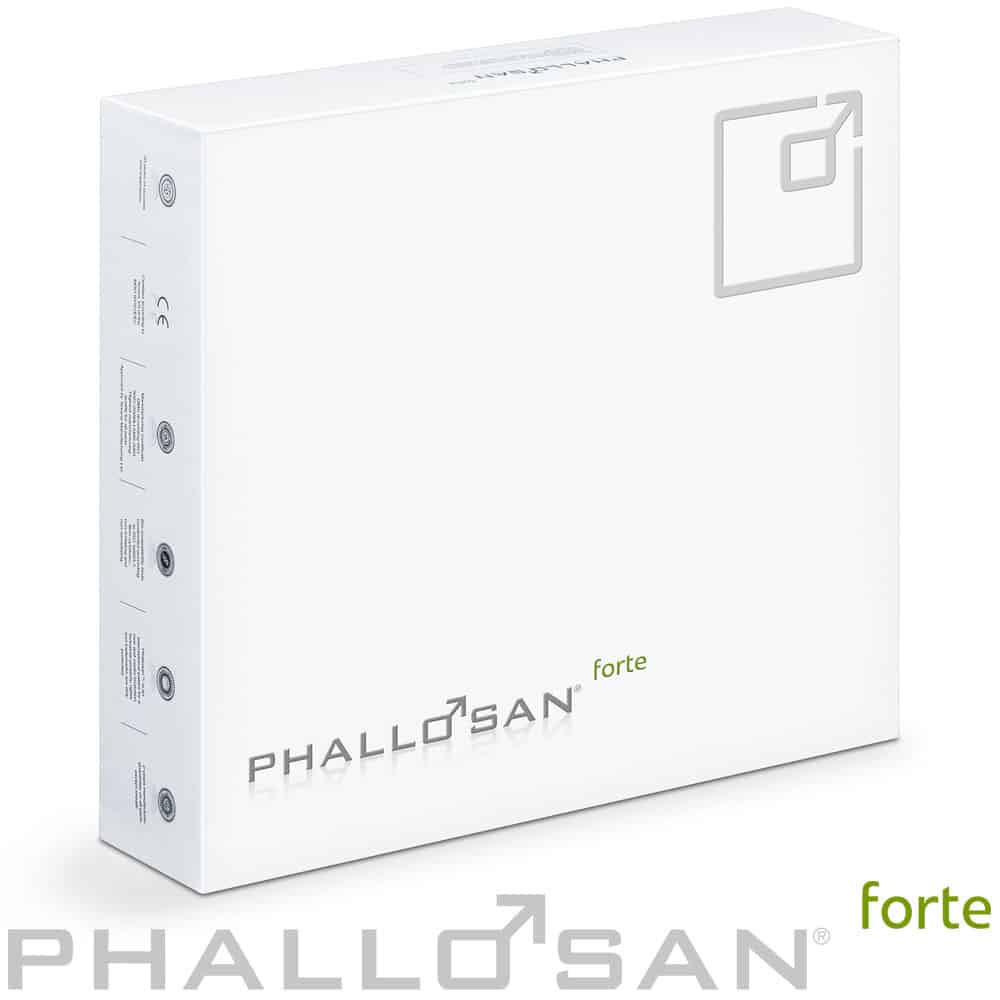 Product Evolution
Problems with penis extenders include friction caused by the extender straps. The friction aggravates the skin, resulting in soreness. Phallosan Forte confronted this issue by removing the straps from the product and swapping them with a vacuum technology system.
This minor modification makes the extender much more comfortable to wear, which means that users can wear the extender longer. Some men may even be able to wear the extender throughout the night. By wearing the extender longer, users experience better results.
While Phallosan includes a design that makes it discreet to wear underneath trousers, some men may feel uncomfortable wearing it during their everyday activities. The comfort feature is even more critical for those men because they may only be wearing it at night while sleeping. However, they'll still be able to take advantage of the benefits.
The maker of Phallosan now offers men the Phallosan Forte Plus system. The plus system applies up to 4.8 kg of tension. It features design elements that may increase a man's potency and straighten a curved penis. It is a 4th generation penis extender meaning it is very comfortable and provides the fastest results available on the market today!
Penises vary in size and shape. Men who have a curved penis don't necessarily need to worry about it, but if it's causing problems, then Phallosan Forte can straighten it. The product can straighten a penis with a natural curve or one that becomes curved because of Peyronie's disease. Before penis extender devices, a man would have to accept the curve in his penis. Now that these devices are available, men who have a penis that curves to the right or left or even up or down can straighten it out.
Men with Peyronie's disease often want to correct the curve because the condition can be painful. In some cases, the disease may interfere with sexual function. Medication and surgery are treatment options, as is using a penis extender.
Is Phallosan Forte Safe?
Medical experts consider it safe for men to use penile traction devices. Men who decide to use Phallosan Forte should periodically remove the device to ensure that they aren't experiencing bruising, numbness or blistering.
Some men may experience slight swelling or skin redness. Also, those who use the product should start with a small amount of tension and gradually increase it. The penis tissue will adapt to the pulling sensation of the product.
To ensure safety for most men, the manufacturers of Phallosan Forte selected allergen-free materials. The product's designers tested the extender for biocompatibility and ensured that the materials were medical grade. The product's textile stretch belt does not include formaldehyde. The medical foam silicone is also allergen-free. Along with this, the sleeves do not have latex or other allergens.
The Phallosan Forte penis extender includes a few metal pieces. These are free of nickel to decrease the chances of the wearer experiencing an allergic reaction.
Despite the many ways in which the developers worked to prevent allergies, before using the product, the manufacturer advises all users to give Phallosan a brief trial run to make sure that they aren't allergic to any of the materials. Also, users should check for sharp edges and any damage to their extender before attaching it.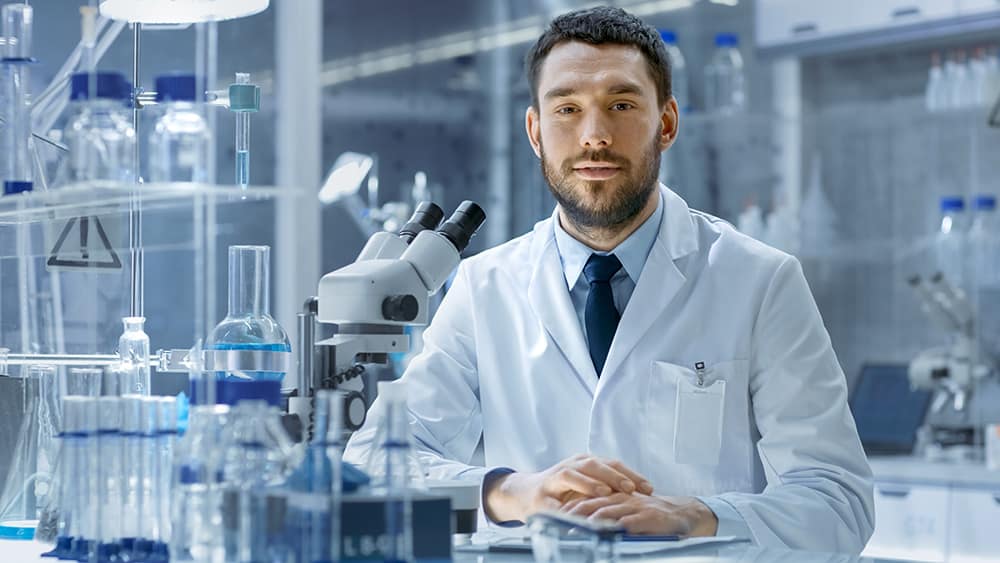 Other Before and After Outcomes From Phallosan Forte
Along with increasing the length and girth of the penis, our device can also treat other medical conditions like erectile dysfunction, diabetes mellitus and retraction penis.
Treating Erectile Dysfunction
Before using Phallosan Forte, some users may have had erectile dysfunction. Medical professionals diagnose erectile dysfunction when a man experiences failed erections regularly during a period of around six months. A failed erection is when it cannot be held long enough to participate in sexual intercourse.
A man with erectile dysfunction should make an appointment with a urologist to rule out a severe health problem. There are several ways to determine the cause of erectile dysfunction. The condition can result from physical issues or mental ones. Phallosan can help with either situation. Penis extenders that operate with tension stimulate better blood circulation in the glans part of the penis. After using an extender, product users may notice that they have more rigid erections.
Phallosan Forte can also help when a man is experiencing erectile dysfunction due to mental reasons. After seeing an increase in penis size, a man will feel more confident. This would result in him being able to sustain a usable erection.
Treating Diabetes Mellitus
When a man has erectile dysfunction because of a metabolic disorder like diabetes mellitus, he can treat the condition with Phallosan Forte. Most middle-aged men who develop diabetes have erectile dysfunction at some point. It is likely to harm the man's life and his partner if this happens. Erectile dysfunction can put a considerable strain on relationships.
Diabetes causes erectile dysfunction because the disease sometimes results in circulatory issues and nerve damage. High blood sugar damages nerves and small blood vessels. Phallosan helps because it improves blood circulation. Improved blood circulation sends a better supply of nutrients and oxygen to the nerves and vessels impacted by the disorder. The user can experience positive results after just a few days.
Treating Retractio Penis
Retractio penis can happen to men who are overweight or obese. When a man experiences retractio penis, his member has pulled back into the subcutaneous fat. This prevents the penis from working correctly. It can also affect the way that it looks. Retractio is a clinical problem.
The most common cause of retractio penis is excess weight. When a man is excessively overweight, he may experience a buildup of fat around his penis. The best treatment for retractio penis is weight loss. In some cases, other medical issues may prevent someone from losing weight. Phallosan Forte can resolve the issue if weight loss isn't possible by pulling the penis out of the excess tissue using constant tension.
Preventing Side Effects From Urological Surgery
When a man needs urological surgery for the prostate or the bladder, penile shortening is one of the adverse side effects. After an operation, a scar will form. Several days later, the skin surrounding the scar will start to contract. Scar retraction can cause the penis to slide back into the man's body.
Phallosan can stop this side effect from developing. It can also reverse scar retraction if a man has already had urological surgery that caused the penis to pull inside. Urological patients should use Phallosan Forte right after surgery.

A Lack of Side Effects
The makers of the Phallosan Forte system designed it so that it would not restrict the blood from circulating. Along with this positive feature, the device should not cause a skin reaction or any other side effects.
Phallosan has been available for more than 15 years. During that time, there has been no evidence of any side effects as long as the wearer used it according to the instructions. Also, if the device is being used for a medical condition, a doctor may prescribe it, which means that health insurance can cover the cost.
The Technology Behind the Device
The Phallosan Forte features an adjustable tension gauge that users can alter based on their needs and wants. Phallosan lets the user see how much tension he's applying with its traffic light system. The lower section of the green area places 400 g of tension. This can be increased to 1.1 kg. The lower part of the device's yellow area applies 1.1 kg which can be increased to 2 kg. There's even a red section. This area applies from 2 kg to 3 kg of pressure.
The makers of Phallosan know that it's tempting for a new user to crank the tension up to its highest possible level when first using it to get immediate results. This isn't how the extender works. The wearer must be patient and allow the unit to apply consistent pressure over several months for the device to work.
The growth doesn't happen from tension alone. It works with consistency. Upon receiving the product, a wearer should begin with a low tension to give the penis time to adjust.
Phallosan Forte comes with a protector cap to keep the glans comfortable. The cap is similar to a support stocking in that it just applies pressure to the skin's surface. This manufacturing design decreases swelling if the tension should be too high.
While lengthening the penis, the system will increase size without causing the penis to become thinner or wider. The technology behind the Phallosan system is that its vacuum method stimulates the development of new cells throughout the entire penis, causing an even growth of penile tissues.
App Assistance is Available
Phallosan Forte now offers Apple or Android smartphone or tablet owners an app to stay informed and track their progress. Those who download it will have additional training assistance. It will remind the user of the amount of time that he has been wearing the product and a record of session frequency. It provides statistics for progress, offers encouragement and shows the latest information on Men's Health and Phallosan. The app is an invaluable guide to your success with our device.
To begin using the app, you start by entering basic details such as your age, weight etc. You continue by adding your current penile measurements of length and girth in erect and flaccid states. You then choose to select a training plan and decide how long you want to wear the device and if you would like to receive daily reminder notifications. A summary of your plan is displayed based on the tension you selected. By recording your daily training times, you will achieve Phallosan Fortes' renowned superior results quickly and comfortably!