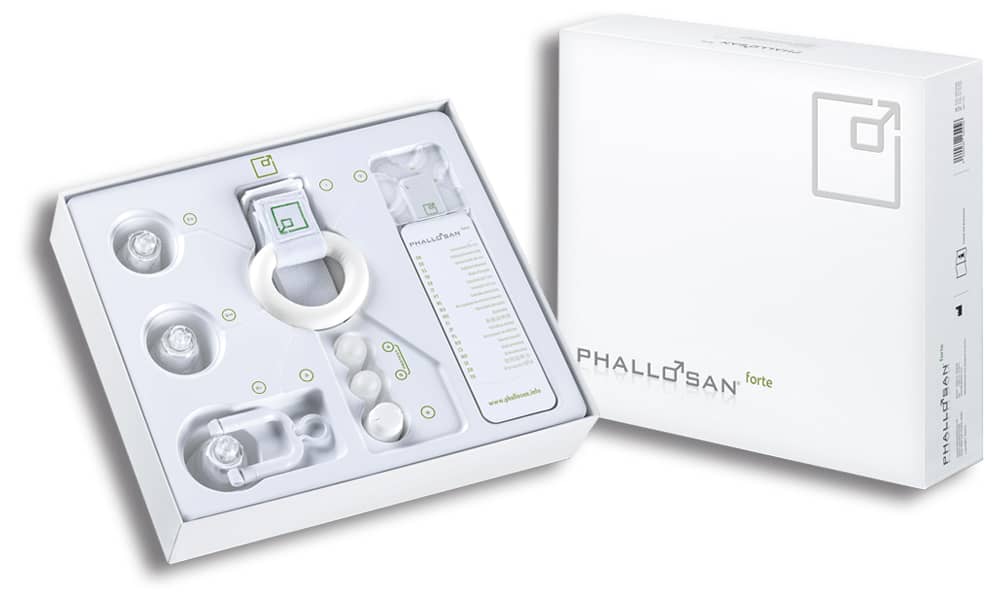 With its groundbreaking manufacturing and vacuum powered technology Phallosan Forte is a state of the art device designed to deliver results. Its medical grade materials ensure the product is safe to use while its comfort features make it easy to wear. According to clinical research, Phallosan Forte can:
Increase the length of the penis
Correct Peyronie's Disease and penile curvature
Prevent side effects from urological surgery
Enhance the quality of erections
Improve self-esteem with size
How Does Phallosan Forte Increase Penis Length?
Stresses such as pressure or tension cause the body to produce new tissue. This is called cellular division and is simply a process where one cell divides into two or more cells. In modern medicine, you'll see researchers use this type of treatment during skin transplants. For instance, doctors temporarily stretch the skin tissue to form the excess skin they need to process transplants.
Specialists can also extend legs using this stretching technique. Orthopedic doctors have been lengthening legs this way for more than 20 years. The leg lengthening procedure results in the body producing additional connective and muscle tissue. It does this without causing damage to the leg's blood vessels and nerves. The Phallosan Forte extender uses this same technique to lengthen penises.
Correcting Peyronie's Disease and Penile Curvature
There are two types of penile curvature, Peyronie's Disease and congenital curvature. Peyronie's Disease typically begins when there is a minor injury to the penis or after rough intercourse. Congenital curvature is a condition you are born with and as sufferers can understand, when a penis is curved, this state can impact functionality. According to estimates by the Mayo Clinic, approximately 5 percent of men have penile curvature significant enough to affect intercourse. Penile traction therapy is the best first line treatment available today because it is non-invasive and safe. Urologists usually recommend surgery as a last resort, but this has potential side effects and a lengthy recovery period. Phallosan Forte can straighten a curved penis and can do so without surgery.
The Phallosan Forte extender continuously puts tension on the penis and breaks down the scar tissue, which helps build new tissue resulting in penile straightening. In addition, patients who have used Phallosan Forte to correct penile curvature also noticed a significant increase in length.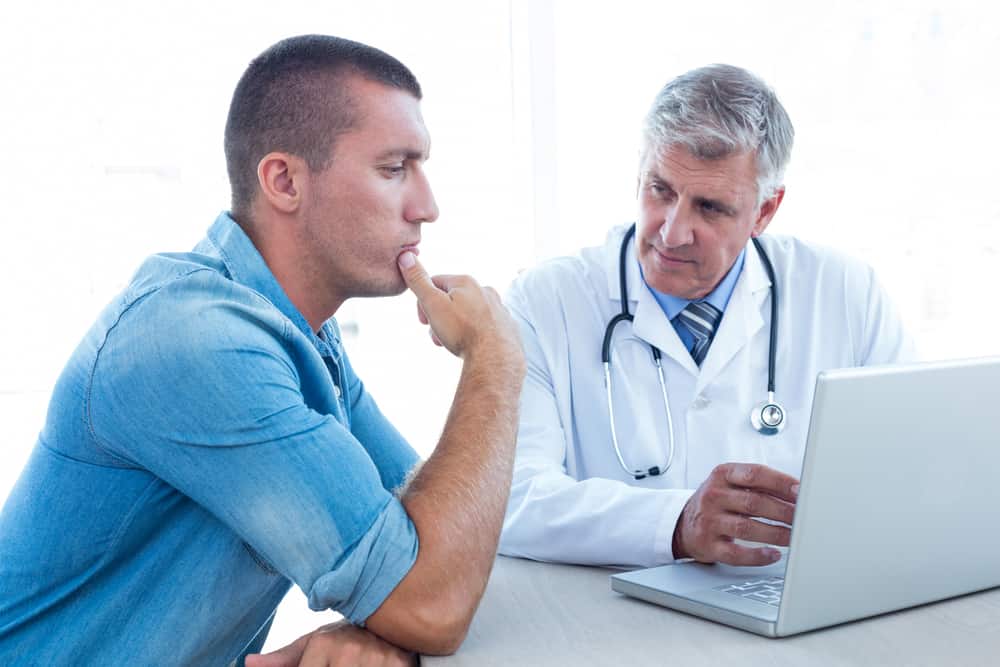 Prevention of Side Effects from Urological Surgery
When prostate or bladder surgery is needed, one of the side effects is penile shortening. A scar appears after an operation, and a few days later, the skin around the scar begins to shrink. This scar retraction is what causes the penis to move inside the body. Our system is a non-invasive method to prevent this from occurring and reverses the effects of scar retraction. The recommended time to use Phallosan Forte following surgery is directly afterwards. However, if you find a significant amount of penile shortening a month or so later, our product will still help you regain the loss in length.
Enhancing the Quality of Erections
At some point in their lives, most men experience erectile dysfunction. Men with erectile dysfunction may suffer from low self-esteem and a diminished sense of wellbeing. The cause of erectile dysfunction varies from mental conditions to physical problems. When this disorder arises, men who experience it should always see a doctor. Still, if the diagnosis is inconclusive or attributed to mental issues or a physical condition, Phallosan Forte can treat the disorder. Our product improves sensitivity and blood circulation, producing harder erections and increased libido, according to clinical trials.
Gaining Self-Esteem with Size
Men desire larger penises for many reasons. These range from gaining more confidence to achieving an improved body image in public places such as the shower room. Phallosan Forte's patented system makes it possible. The device's design allows for long time wear, and this means you can get the larger penis you want quickly and easily.

Phallosan Forte Features and Benefits
Comfortable design
No side effects
Wear flexibility
Ability to accommodate penises of all sizes
Comfortable and effective construction
Can be worn in public discreetly
Tension gauge and suction pump
Made from allergen-free materials
Design which allows for overnight wear
Can be easily worn for 12 hours consecutively
Comfortable Design
The belt is the part of the extender which adds tension to your penis. This stimulates the penile cells to multiply and adds length and girth. Position your penis through the kit's foam ring. Then, drape the belt around your waist. To complete the attachment, connect the bell clasp to the fastener located on the tip of the belt. This design setup makes wearing the extender more comfortable. You can wear the Phallosan Forte extender for up to 12 hours without the device inconveniencing you. Wearing our extender is painless, provided you position it correctly.
No Side Effects
The design features of the Phallosan Forte extender ensure that it will not restrict blood circulation. In addition, it will not cause any skin reactions or other side effects. The manufacturer Orbisan Ltd has passed strict health regulations for medical devices outlined in ISO 9001:2015 and ISO 13485:2016 and is certified for both. It has also undergone the biocompatibility tests outlined in ISO 10993-1:2018 which looks at the prolonged contact of medical devices with the body. Under this guideline, it has been certified as being completely non-cytotoxic, non-irritating and non-sensitising. For more than 14 years, Phallosan Forte has been on the market and there has been no evidence that it will cause any unwanted side effects if used according to its instructions. If you use Phallosan Forte to treat a medical condition prescribed by your doctor, you can claim the costs through your health insurance.
Wear Flexibility
Phallosan Forte works by continuously stimulating the cells in the penis through constant and gentle stretching. The device generates an almost imperceptible vacuum that works on the entire length of your penis. Designed for long-term use, the extender can be left in place for up to 12 hours with minor discomfort. You can also wear Phallosan Forte without fear of embarrassment due to a unique attachment feature that prevents it from becoming unfastened and falling out of your clothes. For improved wear flexibility of the product, the extender can be worn to the right or left of your groin.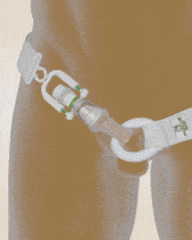 Accommodates Penises of all Sizes
The Phallosan Forte extender comes in small, medium and large so that it can be used for penises of any size or state. For instance, you can use the device when your penis is flaccid or erect. In addition, the micro-vacuum will firmly hold penises that have curvature and those that are small. In the kit, there are three different sizes of the penis extender.
For best results, you should wear the extender consistently for six months or longer. To achieve good gains, be sure to wear Phallosan Forte for at least six to eight hours a day. Depending on your routine, you may break this up and wear it for a few hours in the morning and another few hours in the evening.
Comfortable and Effective Construction
Years of research and extensive testing have resulted in the Phallosan Forte system, which features a cutting-edge design. Your foreskin and glans will be contained in the extender's protective cap and within its unique, airtight protective cover when using the system. For durability, the suction bell's wall features thicker construction. As a result, it can withstand the pressure needed for penile lengthening. The extender is easy to clean, and replacement parts are available if required. Once you receive the Phallosan Forte system, try wearing it for as long as 12 hours a day. The added commitment will give you results more quickly. Also, many patients report they can easily wear the extender for this amount of time without experiencing pain or discomfort.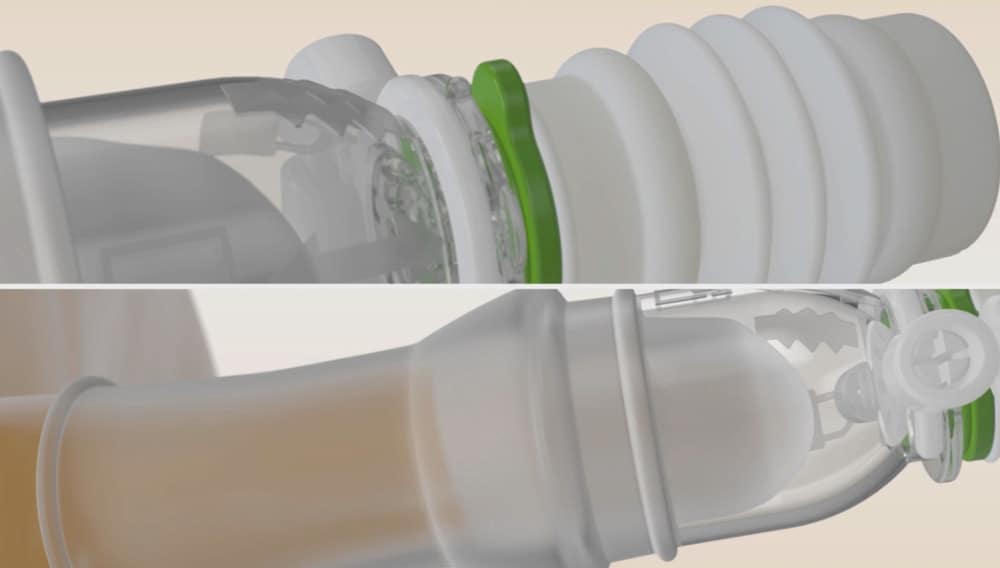 Can be Worn in Public Discreetly
Phallosan's design is discreet, so the extender is not noticeable through your slacks or trousers whenever you wear the device in public. You can even have tight jeans on without worrying whether or not others will spy the unit through them. You can stand, sit or walk with our device and carry on with your regular duties without it limiting your lifestyle. As long as you have light duties you can even wear Phallosan Forte to work. To ensure your privacy, we will deliver the kit to you in discreet packaging.
Tension Gauge and Suction Pump
The tension gauge is an incredibly beneficial feature because you can adjust it to suit your requirements. By using the sophisticated traffic light system, you can see how much tension you are applying. If you view the image below, the bottom of the green section applies 400g of tension and goes up to 1.1kg. The bottom of the yellow section applies 1.1kg up to 2kg. The red section applies 2kg up to 3kg. You may want to set the tension to a high level since the extender is painless to use. Resist this compulsion as Phallosan Forte works by applying consistent pressure over time. The growth is not based primarily on the amount of tension that's involved. During your first week of using Phallosan Forte, set the tension at a low level (green) to give your penile tissues time to adjust.
Phallosan Forte also has the addition of a protector cap. This safety feature aids in comfort to your glans. The protector cap is like a support stocking as it only applies minor pressure to the surface of your skin. This design prevents swelling when the tension is inadvertently set too high.
During the penis lengthening process, the Phallosan Forte system will proportionately enlarge your penis without causing your member to become thinner or too wide. The device does this by using a unique vacuum technique that triggers the creation of new cells, which causes your penis to expand in both length and girth.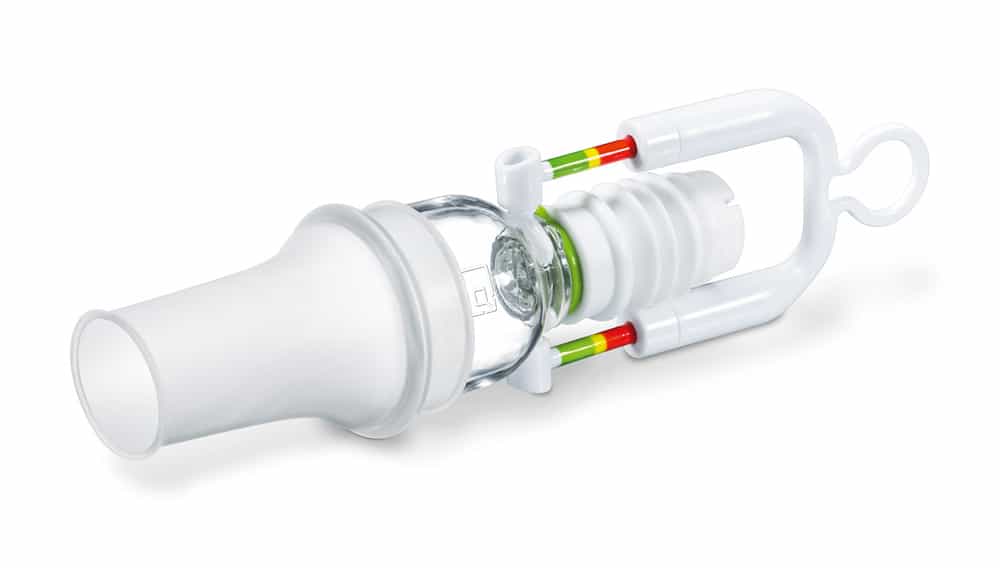 Allergen-Free Materials
Using medical grade materials, the Phallosan Forte extender can be in contact with the body for extended periods. To ensure the materials are safe, the manufacturers have tested the product for biocompatibility and are certified according to ISO 10993-1:2018. Phallosan Forte features a textile stretch belt that is free of formaldehyde. The medical foam silicone construction of the counter support ensures it is also allergen-free. In addition, the extender's sleeves do not include latex or allergens. Phallosan's metal sections are nickel-free to eliminate the possibility of a wearer suffering from an allergic reaction.
Allows for Overnight Wear
For faster results, you may prefer to wear Phallosan Forte at night. Some men may hesitate to wear the device at night due to fears of erections, but because the Phallosan Forte system comes with a protective sleeve, it is safe to wear while sleeping. The bottom section of the Phallosan extender stretches to accommodate the natural erections your body is likely to experience during the night. Phallosan Forte also has different bell sizes to ensure that the glans have enough room to enlarge and expand. This design aspect lets you sleep while wearing the extender without having any issues.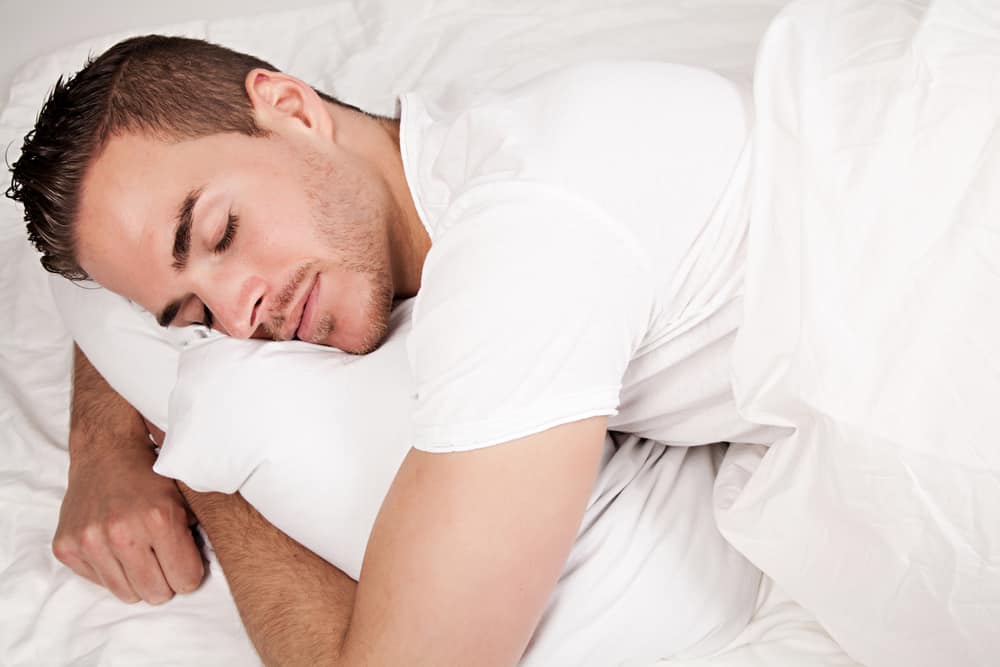 Unnoticeable After Prolonged Wear
A few minutes after connecting your member to the extender, your body will become accustomed to the stretching sensation. When you begin using the vacuum, you will likely feel a tingling sensation, but this feeling will vanish within a day or two. Once it does adjust, you are likely to forget you are even wearing it. As has been noted in clinical studies, length gains directly correlate with the duration of daily use. Being able to easily use Phallosan Forte for up to 12 hours per day ensures you will achieve your goals faster.
Taking Action
With consistent wear, Phallosan Forte will provide a noticeable improvement in the length of your penis over the 6 to 8 month treatment period. Phallosan is comfortable to wear for long periods. You'll also appreciate the obscurity of the device since you can wear it in public without others knowing. If you're uncomfortable with the size of your penis or simply want to become larger, take action with the Phallosan Forte penis extender today.